Outdoor Clocks and Sun Dials Are a Timeless Addition to Your Garden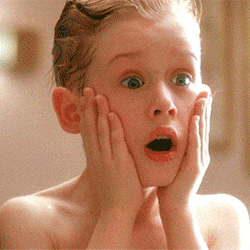 Some outdoor clocks are created from concrete, stone, metal or other molded materials and are mounted on pedestals. A popular example of this is a sundial. Sundials are outdoor clocks that were heavily used in earlier historic periods. They often have strong design elements tying back to ancient Rome or Greece but they were common in many other areas as well. These types of garden clocks will give your garden a timeless and old-world style. These clocks need to be placed in direct sunlight and oriented to point north. As the sun travels across the sky, it casts a shadow from the object in the center of the clock. The shadows will point toward the correct time of day. Sundials add a beautiful visual impact for a garden with their evidence of an ancient and simple technology. You may feel like you have stepped back in time when you enter your garden.
Sundials can be made from wide varieties of materials. Often the material that is used to make the sundial will provide a prominent part of its beauty. As was mentioned above, concrete is a popular choice but sundials can also be made from stone, metals such as bronze, iron or brass or even modern resins. Some believe that the metal sundials are less desirable due to a need to care for and maintain the finish with polishes. Others will say that the tarnished look of old weathered metals will only add to that element of aged beauty.
There are many styles of sundials available. While your local home and garden store may not have a huge selection to choose from, you will find that there is a huge variety available online. They come in many sizes shapes and price ranges.
Metal sundials are more difficult to manufacture that some of the other designs but they add an element of beauty and artisanship that many prefer. For this reason, they often cost more that other styles. To keep with the old-world style, most are made using Roman numerals to mark the hour adding yet another elegant feature.
The only drawback to this ancient yet elegant style of outdoor clock is that it will not offer the same level of technology as modern garden clocks. Today's outdoor clocks typically offer features such as wireless sensors for temperature and humidity, digital readouts, built-in temperature gauges and built-in humidity gauges.
There are many great options for outdoor clocks. These are just a few. They range in price from economical to very expensive depending on the level of sophistication, craftsmanship, materials used, style, size and other elements of quality.
Browse the available models of outdoor clocks and find the one that best matched your budget and the needs of your garden area. If the local home and garden suppliers do not offer a wide enough selection, you can find just about every type of garden outdoor clock available online. You can shop online anytime that is convenient and have your new garden clock delivered right to your garden!