Use Different Fabrics to Create Different Moods in Your Room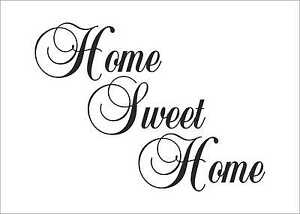 Apart from different home accessories and colourful paints, you can change the theme of your room by using different fabrics. Selection of fabric will play an important part in your room decoration. Fabric colour and stuff will reflect your personality. You can even create a new colour by sample pallets and mixing them. This will add uniqueness to your room.
Mostly neutral colours are more popular, offering little personalization. But, they are safe to use; they will go along with most of the themes, and even if you are planning to sale your house or give it on rent, you would not need to change the colour.
But, if you plan to live permanently over there, you can play with bright colours with creative themes. You can experiment with crazy colours to give a new look to your room. If you want to match the fabric, go for the same colour in furniture, paint and accessories. On the other hand, if you are giving it a crazy look, you can use the contrasting themes in a very stylish way.
Choosing the fabric colour and texture varies from person to person. Some people like graphical styles, which are very popular and easily available. Some like floral motives with exciting colours to give a lively look to the room. There is a class of people who would go for plain or some small print. Using too much patterns is not a good idea because it will make your room look crowded and smaller.
Texture of the fabric will also compliment with the theme. Silk material will give a stylish and elegant look, but it is highly priced. Cotton, being the neutral fabric, will give an impression of simpler and soft touch. Cotton fabric is much cheaper than silk fabric, but it will reflect sunlight into the room. Self-embossed material may be too striking. Another option is to use Velvet. It will give an elegant look to the room. Velvet is heavier than silk, and it can be recommended as a midway solution if you are confused between cotton and silk. It will give a formal and elegant look to the room while keeping the sunlight away.
The scale and shape of the fabric is also vital. Using large prints in a small room will not work. Small prints or strips will give a feeling of spaciousness in a room. The cuts in the fabric will also help in determining the mood.
You must first decide what mood you want to make for your room and then choose the fabric according to that. When you want to change that mood, you can simply change the fabric with changes in paints and accessories creating a new mood for the room.
Type of the room should be kept in mind. For formal room, you may go for elegance and style; for children room, a rough bright fabric with colour cartoons can be used.
You must decorate your room according to your personality, mood and style. It is a specific individual of your family who is going to live there, not other people, so his/her likes/dislikes should be kept at the highest priority.